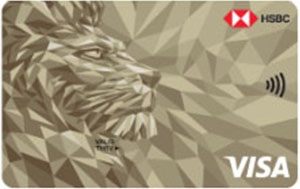 Discover exclusive privileges and added spending power
Enjoy up to 51 days of interest-free credit

Get special discounts and offers on shopping, dining, leisure and entertainment in over 40 countries
Eligibility:
Have a minimum monthly income of,
Rs.30,000(gross)*: Government sector
Rs.50,000(gross)*: Private sector

Be at least 18 years of age

You won't want a miss:
Up to 51 days of interest-free credit and more exciting benefits!

More benefits and features
Up to 51 days of interest-free credit

While you focus on building your career, we will help you by giving plenty of time to settle your payments.

Flexible payment facilities

We believe in strengthening your career and our HSBC Credit Cards blend flexible payment plans with low-interest rates to suit your income cycle.

Cash advances

Enjoy using your credit card to withdraw cash from our ATM systems all over the world, just as you do with your debit card.

24/7 Customer care hotline

Contact us whenever you have a question or need information on using credit cards in Sri Lanka.
Monthly statements

Follow your monthly engagement with the gold card, so you can review and manage your credit facility.

Emergency assistance

Get cash from your credit card and use it in an emergency eg. hospitals.

Supplementary credit card for your loved ones

Through our supplementary card, we strive to uphold the unity of families by offering you a wide range of benefits and offers.
Apply online
Simply fill the form and a dedicated customer service representative will get in touch with you within the next 2 bank working days.