Simple and secure
Keeping your transactions secure does not have to be complicated.
You can now receive a one-time password (OTP) sent to your registered mobile number and use it to authenticate payments made online with your HSBC debit or credit card.
How to use OTP for online payments
Step1: Enter your details to begin the transaction. Don't forget to check them before you proceed.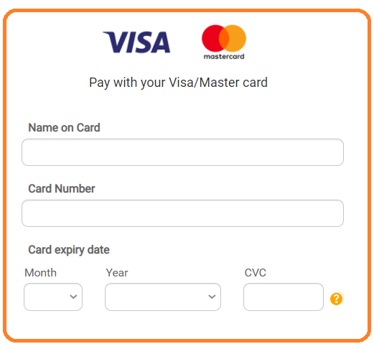 Step2: Enter the OTP you received and make sure it matches. Do not share the OTP with anyone else.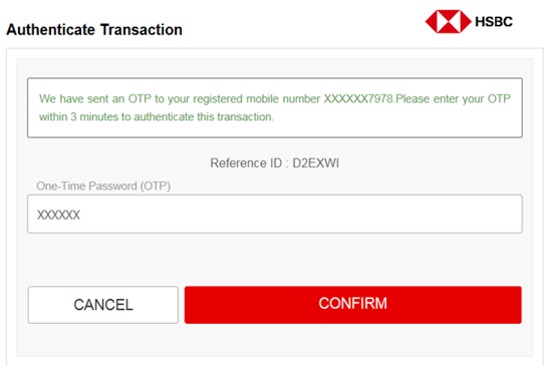 Step3: Your transaction will be completed once you've entered your card information and the OTP correctly.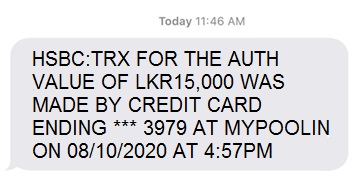 Why use OTP when making online transactions
Security

It provides another layer of safety to your transactions.

Simplicity

It's easy to use and you won't need any additional software to use it.

Availability

It can be used in transactions with a range of registered Visa International and Mastercard Secure Merchants.

Free of charge

It's available to you at no extra cost.
Frequently asked questions
How do I update my registered mobile number?
How do I make an online transaction using OTP?
Notes
To authenticate your online transactions using OTP, you'll need to register an up-to-date mobile number with us. It can be a local or international number.

OTP replaces the current Verified by VISA and Mastercard SecureCode authentication process where you would need to enter a secure pay password or answer additional security questions.
OTP is available for transactions with online merchants who are registered as Secure Merchants with Visa International and/or Mastercard only.