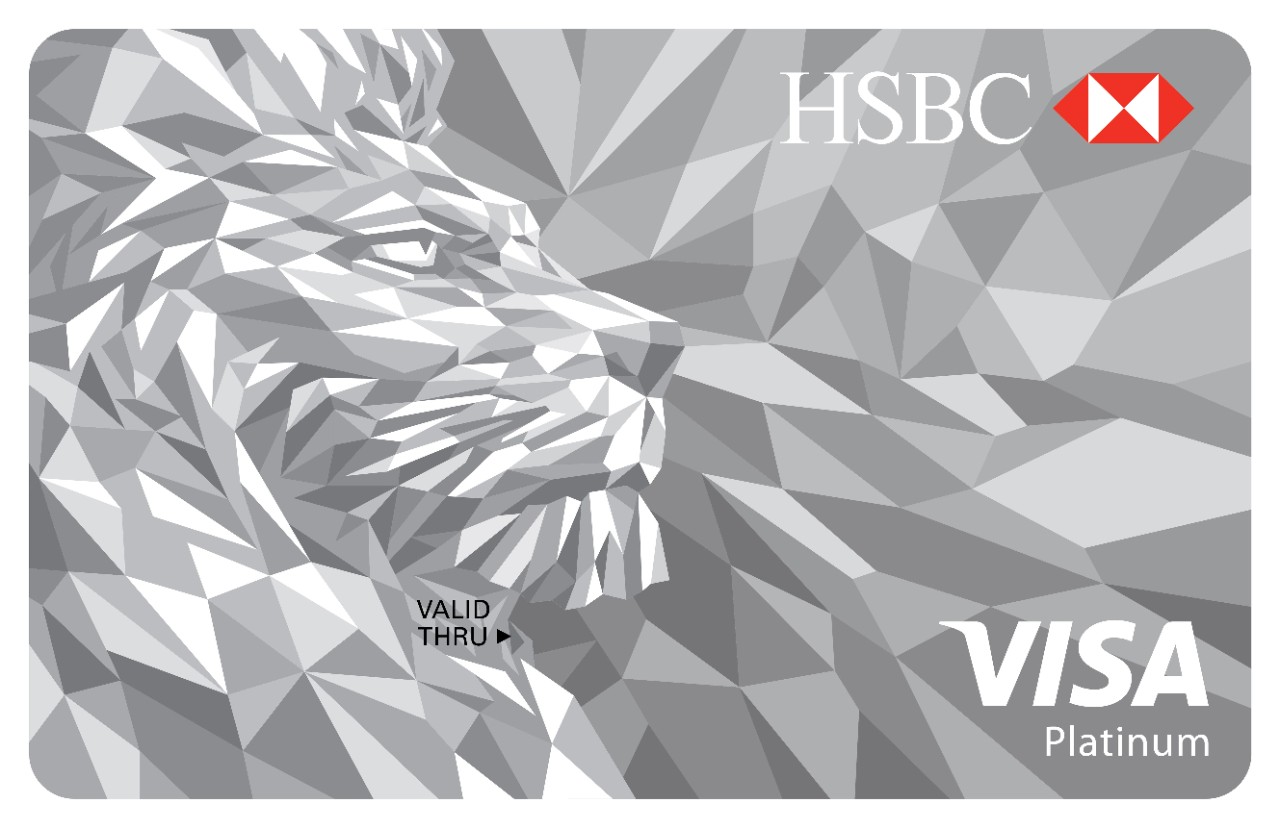 HSBC Visa Platinum Cashback Credit Card
Unlimited cashback

0.1% Cashback on all your monthly purchases.

10% cashback

Earn 10% up to Rs. 2000 Cashback on mobile, fuel and supermarket purchases monthly.

Rs.10,000 cashback

Sign up now and enjoy 10% up to Rs.10,000 cashback on all your purchases for the first three months.

Up to 51 days of interest-free credit

While you focus on building your career, we will help you by giving you plenty of time to settle your payments.

Flexible payment facilities

We believe in strengthening your career and our HSBC Credit Cards blend flexible payment plans with low- interest rates to suit your income cycle.
Cash advances

Enjoy using your credit card to withdraw cash from our ATM systems all over the world, just as you do with your debit card.

Emergency assistance

Get cash from your credit card and use it in an emergency eg. hospitals.

Supplementary credit card for your loved ones

Through our supplementary card, we strive to uphold the unity of families by offering you a wide range of credit card offers.

24/7 customer care hotline

Contact us whenever you have a question or need information about using credit cards in Sri Lanka.
More details
Free travel insurance
Enjoy free travel insurance with our Platinum Credit Cards every time you purchase an air ticket.

Balance transfers and cash instalment plans
You can now transfer balances to your HSBC Credit Card to get big savings, and pay the credit card payments on instalment at low-interest rates.

Online banking
Our online payment facility is convenient and highly secured - guaranteeing safe transactions.

Free SMS alerts
Receive free instant alerts when you use your card.

Eligibility
To apply for an HSBC Visa Platinum Cashback Credit Card, you must:
Be at least 18 years of age
Have a minimum monthly income of Rs.20,000 (net)
Apply online
Simply fill in the form and we'll be in touch.
Things you should know

Cashback rates

| Cashback category | Cashback rate | Period |
| --- | --- | --- |
| Mobile, fuel, and supermarket transactions | 10% up to Rs.2,000 | Year round |
| First three months spend | 10% up to Rs.10,000 | One time |
| All other transactions | Up to 0.1% | Year round |
Things you should know

Cashback rates

| | |
| --- | --- |
| Cashback category | Mobile, fuel, and supermarket transactions |
| Cashback rate | 10% up to Rs.2,000 |
| Period | Year round |
| Cashback category | First three months spend |
| Cashback rate | 10% up to Rs.10,000 |
| Period | One time |
| Cashback category | All other transactions |
| Cashback rate | Up to 0.1% |
| Period | Year round |