Why you should choose the Mobile Secure Key for your banking needs
Safe and secure: With your Mobile Secure Key available on your smartphone, access to your accounts and banking transactions is limited only to you, protected by the added security of the digital secure key.
Always by your side: As long as you've got your mobile phone with you, your Mobile Secure Key is accessible on the HSBC Sri Lanka Mobile Banking app.
Fast and reliable: Just a few taps is all it takes to activate your Mobile Secure Key on your HSBC Sri Lanka Mobile Banking app and it's instantly ready for you to use to log on to online banking or verify
Benefits
Digital Secure Key provides extra layer of protection and enables the following
Save a payee for recurring transaction (other HSBC account, other HSBC credit card, or other local/international bank)

Adding a New Payee (Person)

Send authenticated instructions via secure message service (For services not facilitated on the platform)

Linking countries/regions on Global View

Global Transfers between linked accounts

Requesting a credit card replacement PIN
How to activate Digital Secure Key on HSBC Sri Lanka Mobile Banking App
The Digital Secure Key is a feature within the HSBC Mobile banking app. Simply download HSBC Sri Lanka app and proceed with the activation steps.
Click below for iOS users
Click below for Android users
New to Digital Secure Key
Switching from Physical Secure Key to Digital Secure Key
Switching from Existing Digital Secure Key to New Digital Secure Key
How to generate security code on your mobile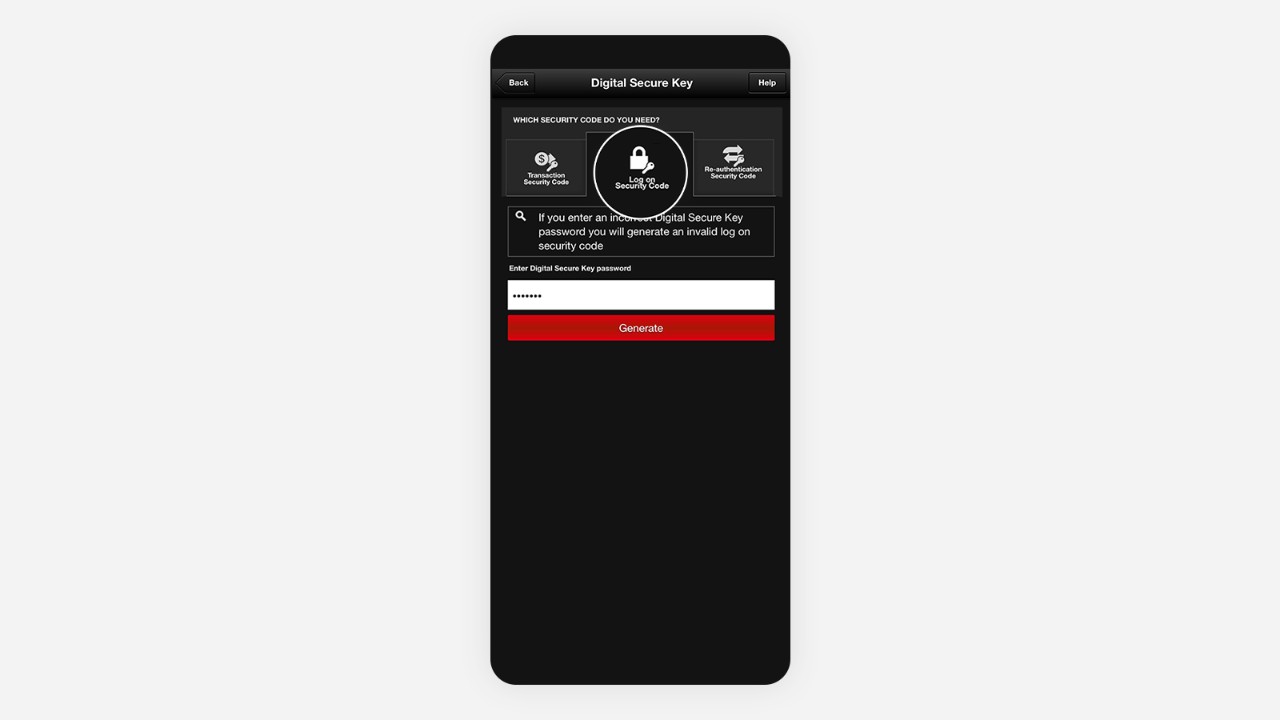 1.Launch the HSBC Mobile Banking app on your mobile device then select Generate Security Code on the mobile app dashboard and click on "Logon Security Code"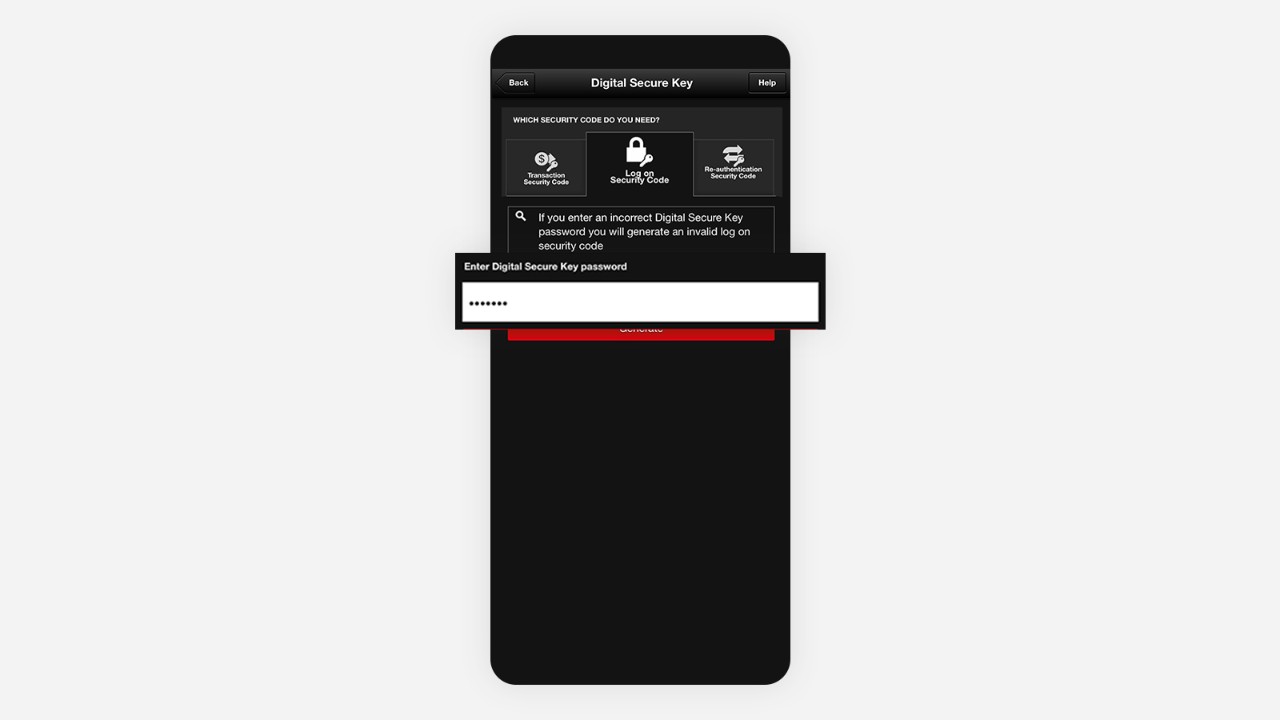 2.Enter Digital Secure key password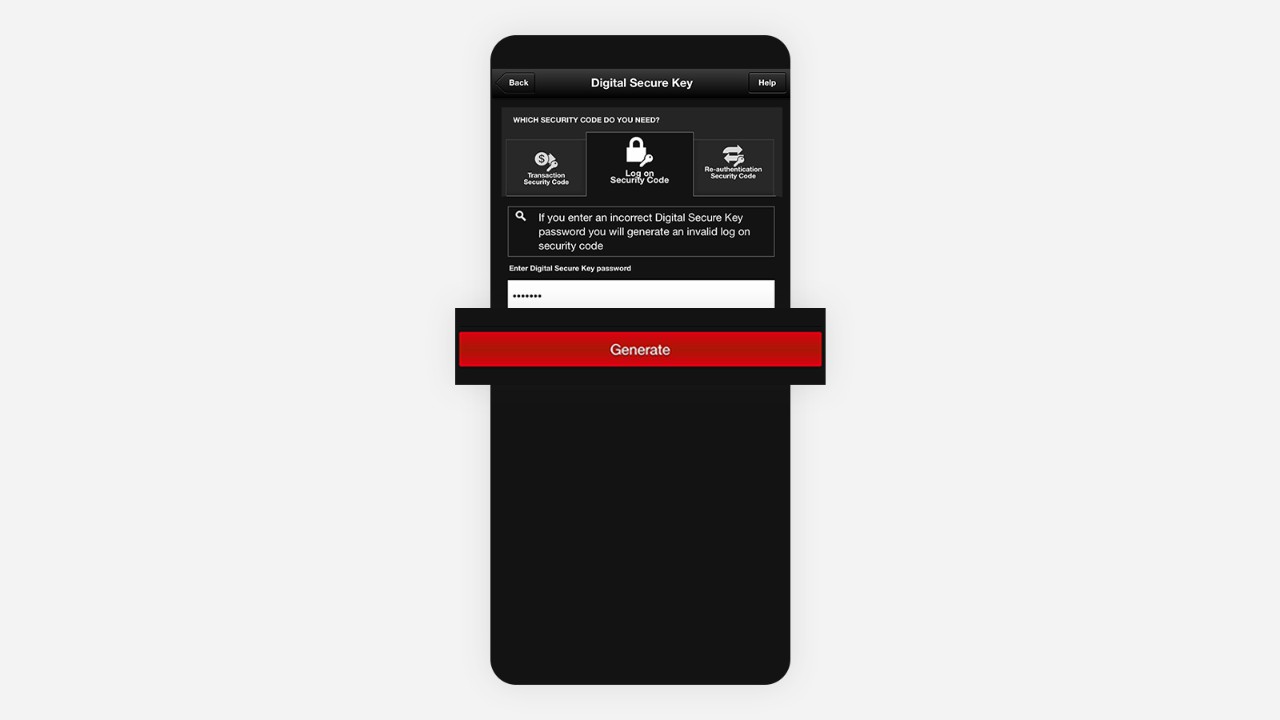 3.Click on "Generate" button
Transaction verification code
While the Digital Secure Key is the more convenient option, should you require a Physical Secure Key please watch the video to learn on activation of Physical Secure Key
Start your online banking today
How do I register for Online Banking?
Digital Secure Key activation journey
Frequently Asked Questions
What should I do when I receive the new HSBC Secure Key?
How does inputting customer specific information into the HSBC Secure Key increases the security level is online banking?
How do I register for Online Banking?
Digital Secure Key activation journey
You might be interested in