Why make Bill Payments Online?
Instant Bill Payment anywhere, anytime - Pay your bills at the comfort of your home

Never miss a Bill Payment - set monthly standing instructions online for your utility bill payments

Simply login with your Username and Password

Chose from a range of Bill Payee Merchants
Step 1: Login to your HSBC Online Banking using the username and Password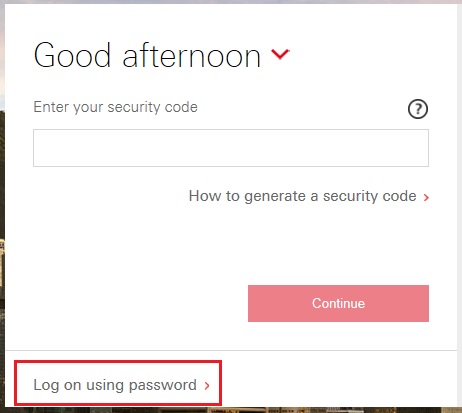 Step 2: Select My Banking and Click on Pay or Transfer under Move Money heading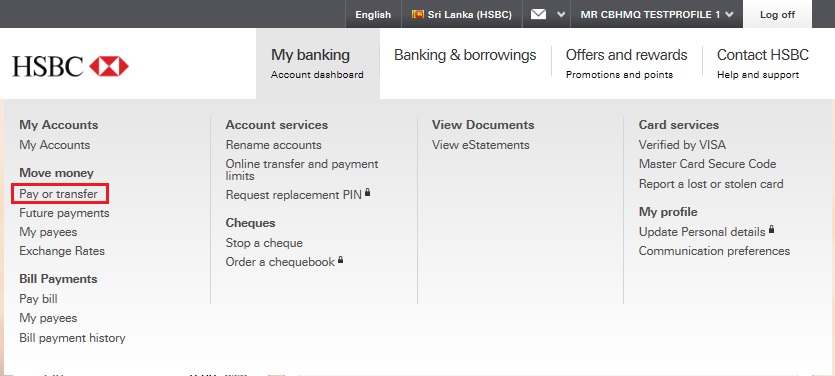 Step 3: Click on New Payee, then click Bill Payment as the Payee Type, choose 'Bill Payee' from the bill payee list, Input the bill payee reference, transaction amount and click 'Continue'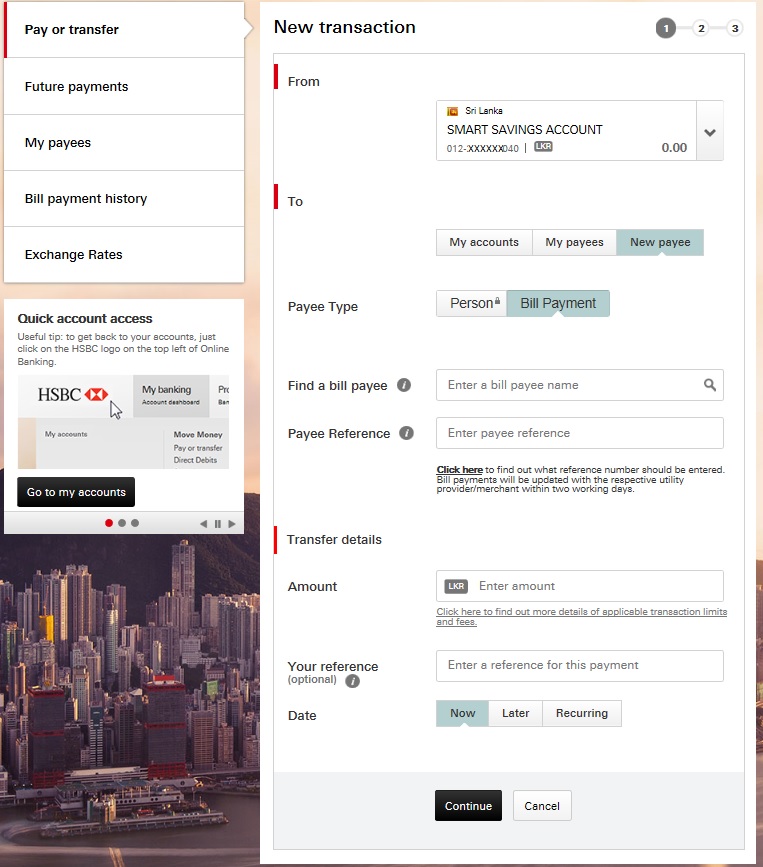 How to make a Bill Payment on Online Banking
How to save a Bill Payee on Online Banking
How to make a Bill Payment on your HSBC Mobile App
Frequently Asked Questions
What are the cut off times in making Online Bill Payments?
Who are the Bill Payee Merchants available on HSBC Online Banking Platform?
Do I need to save a payee on Online Banking to make a Bill Payment on my HSBC Mobile App?
Having trouble making a bill payee?
Click here to leave your details so we can get in touch (Note: Select 'Internet Banking' as the 'business unit to contact' in drop down)